So, I wanted to share, that I had the most wonderful week…it started out with an awesome workout right before my meditation class on Monday which I shared with a few friends who were looking for some light.  That evening ended with some wonderful chit chat, some yummy wine in beautiful glasses and amazing positive energy which I can only believe came about from the positive talk we had just encountered.
Next day, I was invited to art event my fellow Latina bud who I hadn't seen in a while…we caught up, shared our differences, our similarities….our love, hugged it out, cheered it out and shared a cab home!
Mid week, I enjoyed a powerful spin class with a friend on a mission and later in the week had a wonderful dinner with an important mentor in my life who in a short amount of time has made me believe that he was sent from an angel above(he knows who he is).
This week began with a beautiful glow that only the darkest of clouds could darken,..and lucky for me, I was able to ward them off because I decided that I wasn't going to accept the negative energy that was trying to infiltrate my positive going week.
and guess what,..no experience this week involved a man,..or an intimate moment with a man…or a call from someone I had a crush on…you get the picture right!!!  Don't get me wrong, I am no manhater.. 🙂 My point is, all this happiness came about from all of these other experiences I brought into my life and people I chose to spend my time with.
I ended my week at the Beacon Theatre with my bf since 1st grade and her hubby at the Grace Potter concert!! It was her belated birthday present from me.  I don't see her often, but everytime I do, it's like putting my cold hands into a warm pocket….ahhhhhh, so nice 🙂
Love is everywhere…Live on LOVE, nurture the relationships around you and they will fulfill you…. Below is one of my Paris postcards…I pin this on your mirror , so I see it every morning 🙂  Find it here: http://www.facebook.com/pages/Vanillacloudscom/89975074692?ref=hl#!/pages/Vanillacloudscom/89975074692?sk=app_345855675434814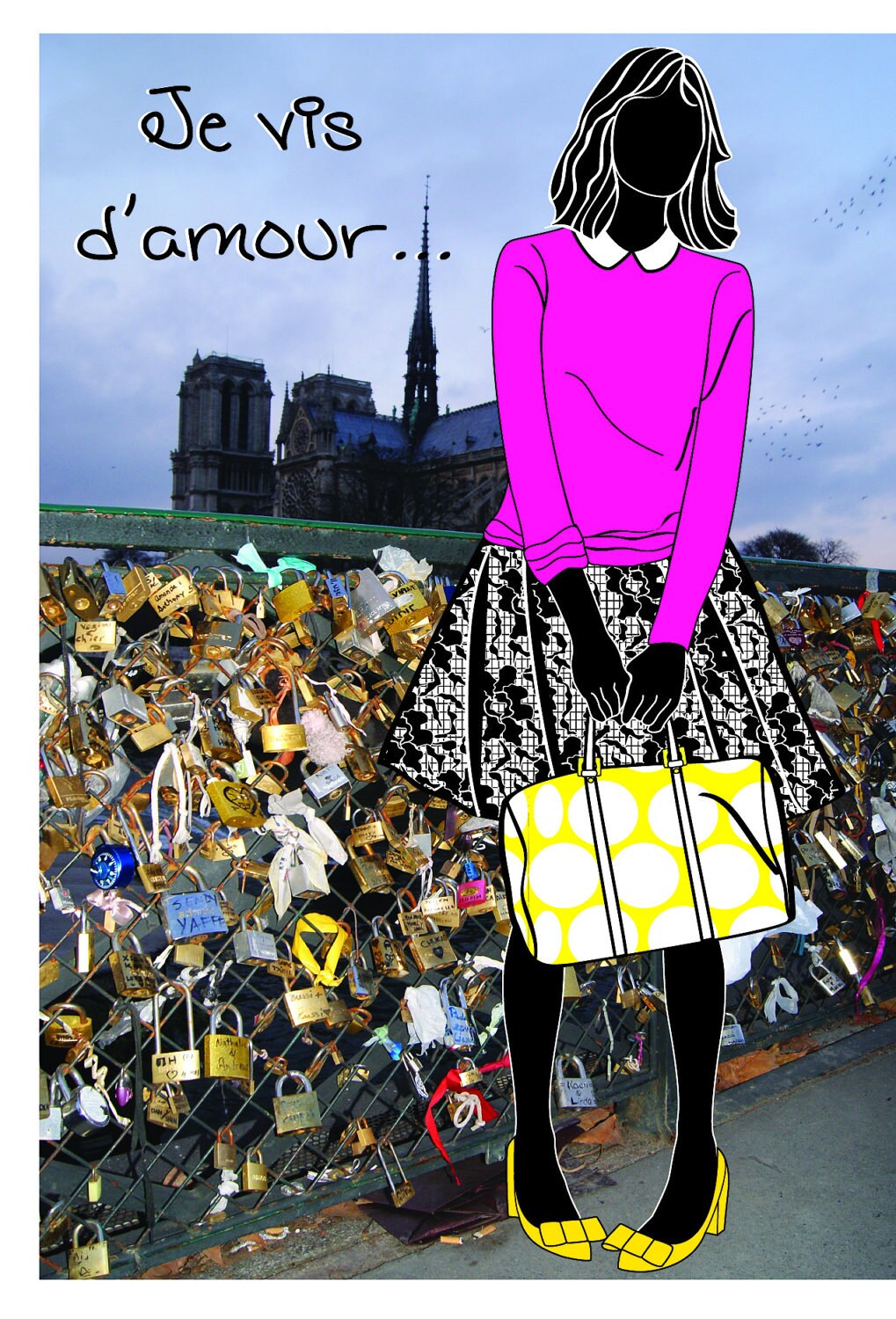 Dedicated to the company I shared this week: Lee Priest, Jackie Romanillios, Wendy Tong, Mr.Manny, David Cru, Aikta Jain, Mr. Zachery, Adele Nino, Sally and Frankie Ulses. xoxo